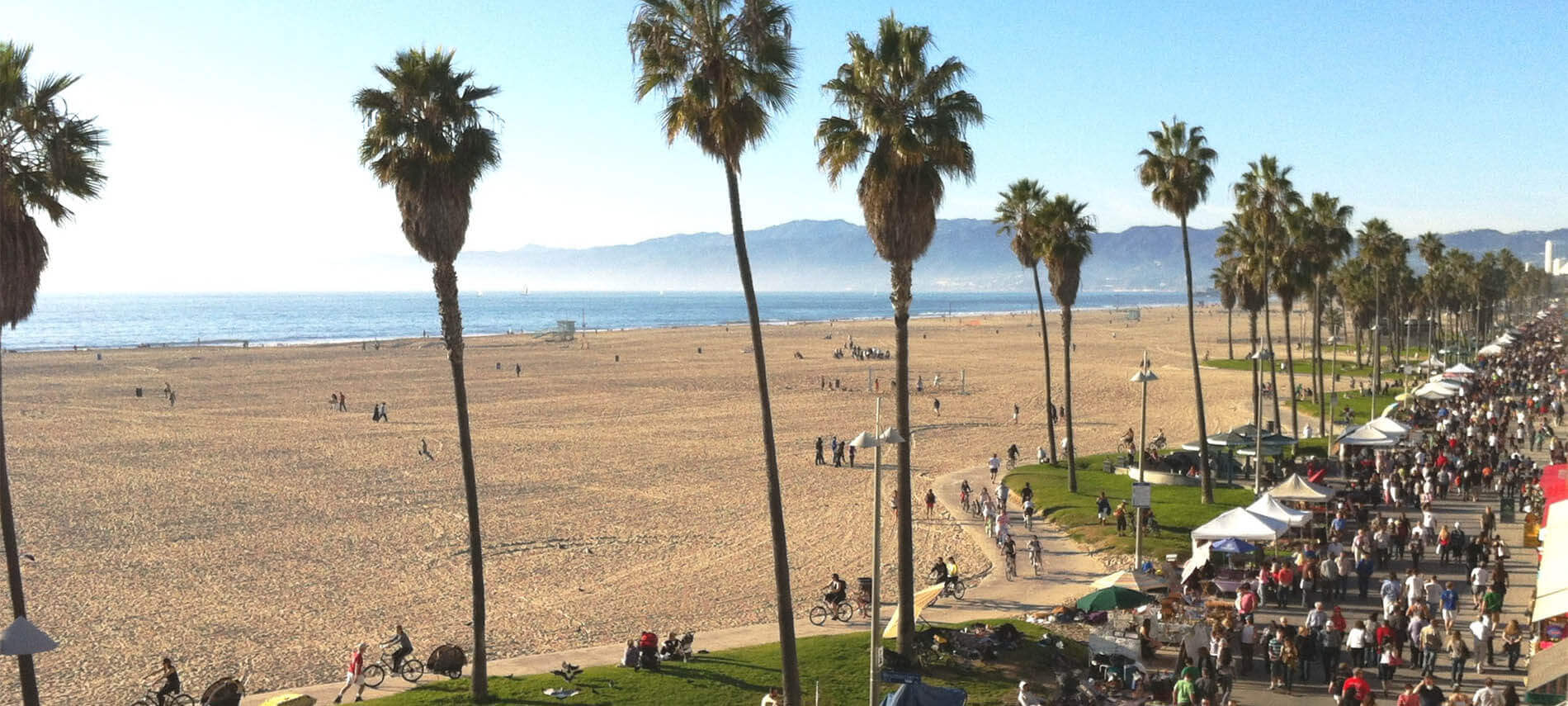 Where to go in Venice Beach?
The beach, 4.8 km long, is located in half an hour's drive from the center of Los Angeles, south of Santa Monica, in a picturesque area.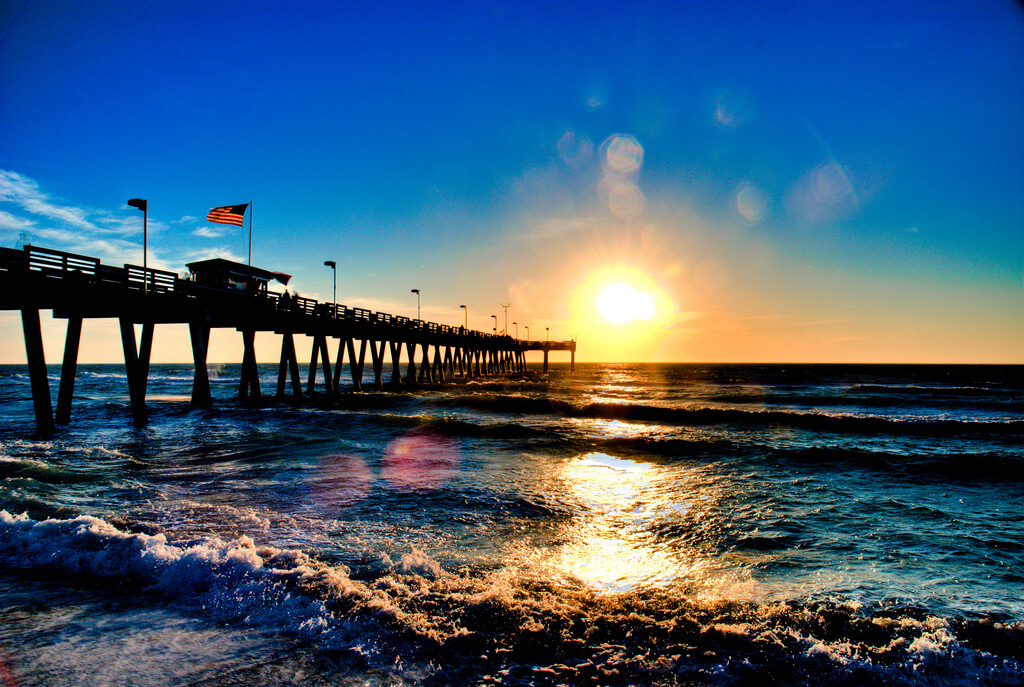 Venice Beach includes the beach, full of attraction seafronts Venice Ocean Front Walk, Muscle Beach and many playgrounds. Between the piers of Venice and Santa Monica, there is a breakwater, which creates excellent conditions for surfing. There is also Go Surf LA School which offers lessons for beginners and experienced surfers during the whole year. The cost of one lesson is $80 (a surfboard and a wetsuit are included).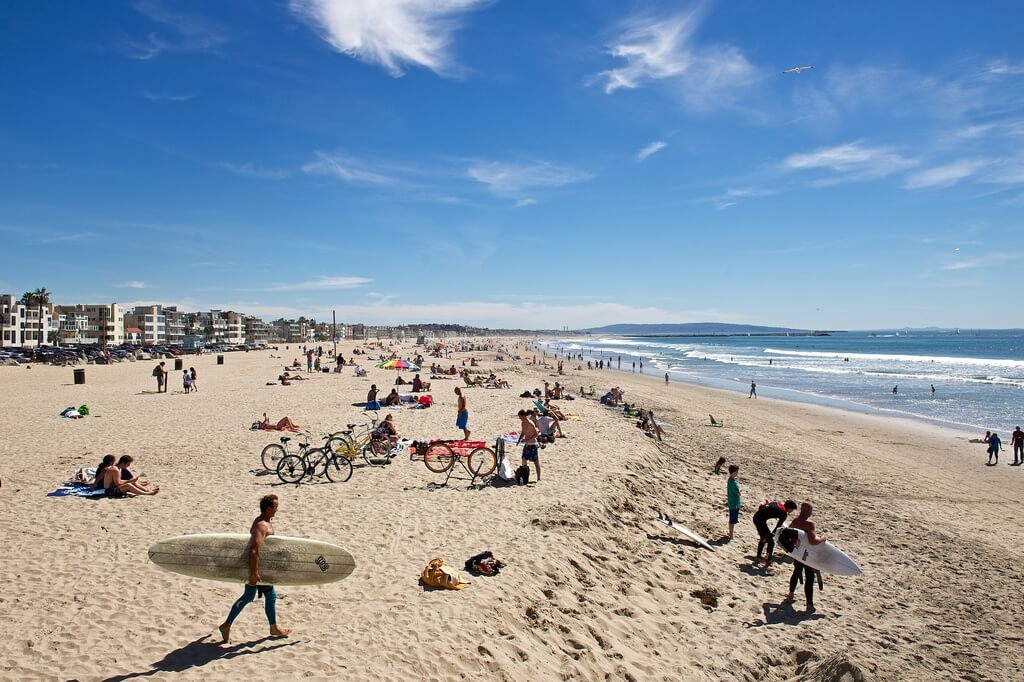 Infrastructure
Rental of sun loungers and umbrellas is not very popular on public Los Angeles beach, but they can be rented at a nearby hotel or a small private rental on the seafront. There you can also rent a bicycle, a roller or a surfboard.
Venice Ocean Front Walk is the main sight of the Los Angeles Venice. Every weekend and during the summer season, thousands of people come here in search of entertainment and shows. Venice Ocean Front Walk is a place where you can meet fortune-tellers, magicians, and acrobats, mimes and jugglers, street musicians and artists, muscular guys and merchants from all over the world. There are a lot of souvenir shops, tattoo parlors, snack bars and restaurants with view on the ocean.
For lovers of active leisure, there are bicycle paths, playgrounds for volleyball, handball, shuffleboard, and tennis on the beach. You can take surfing lessons, go rollerblading or train on Muscle Beach. Venice Beach basketball courts are widely known throughout the country because many NBA players started their way right here.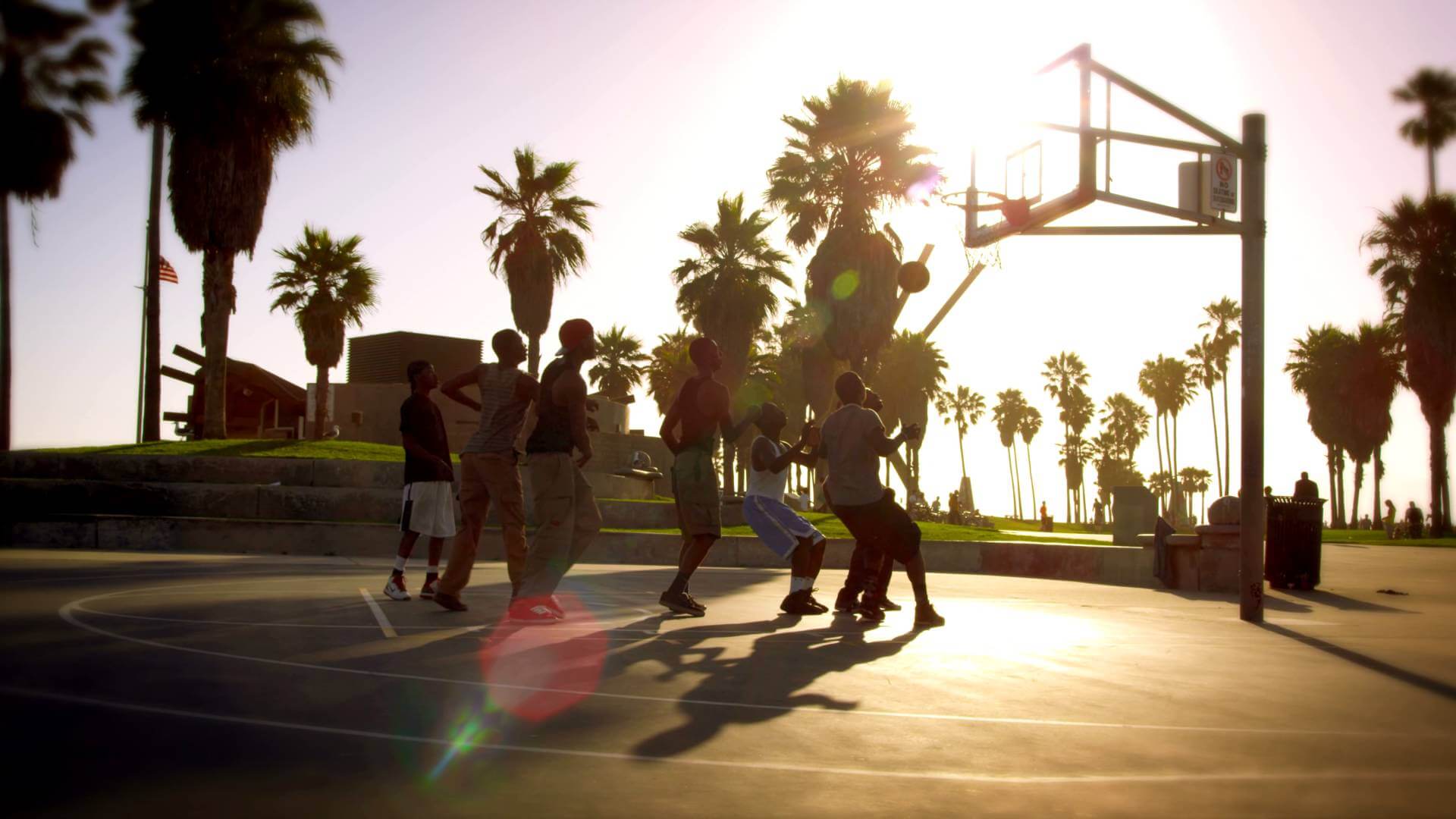 How to get to Venice USA?
Venice Beach is located in the south of the city center. In the summer months, free buses run to the beach. Nearby there are car parks. The beach is popular with both tourists and local residents, so finding a place for a car is not easy. On weekends, an additional car park is available (near Westminster Primary School).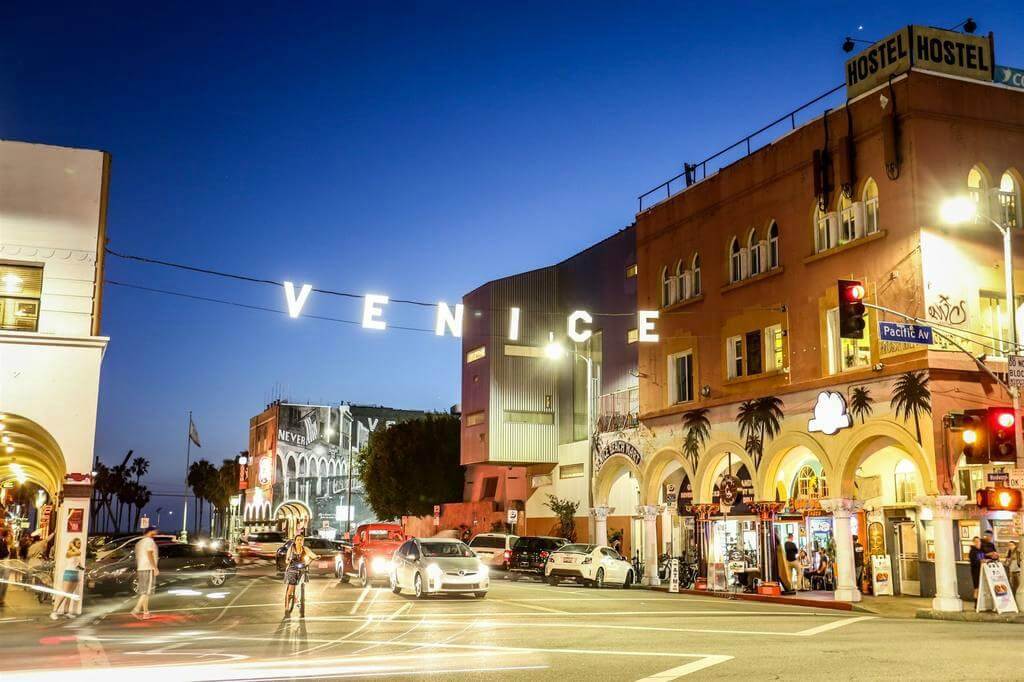 Prices
Fried eggs cost an average of $8, a salad will cost from $10 to $15, a burger – $12, brownie or cheesecake – $ 5-6. The parking prices depend on the season: from $ 4 to $ 9 in winter, and from $ 5 to $ 15 in the summer. Private parking will be even more expensive.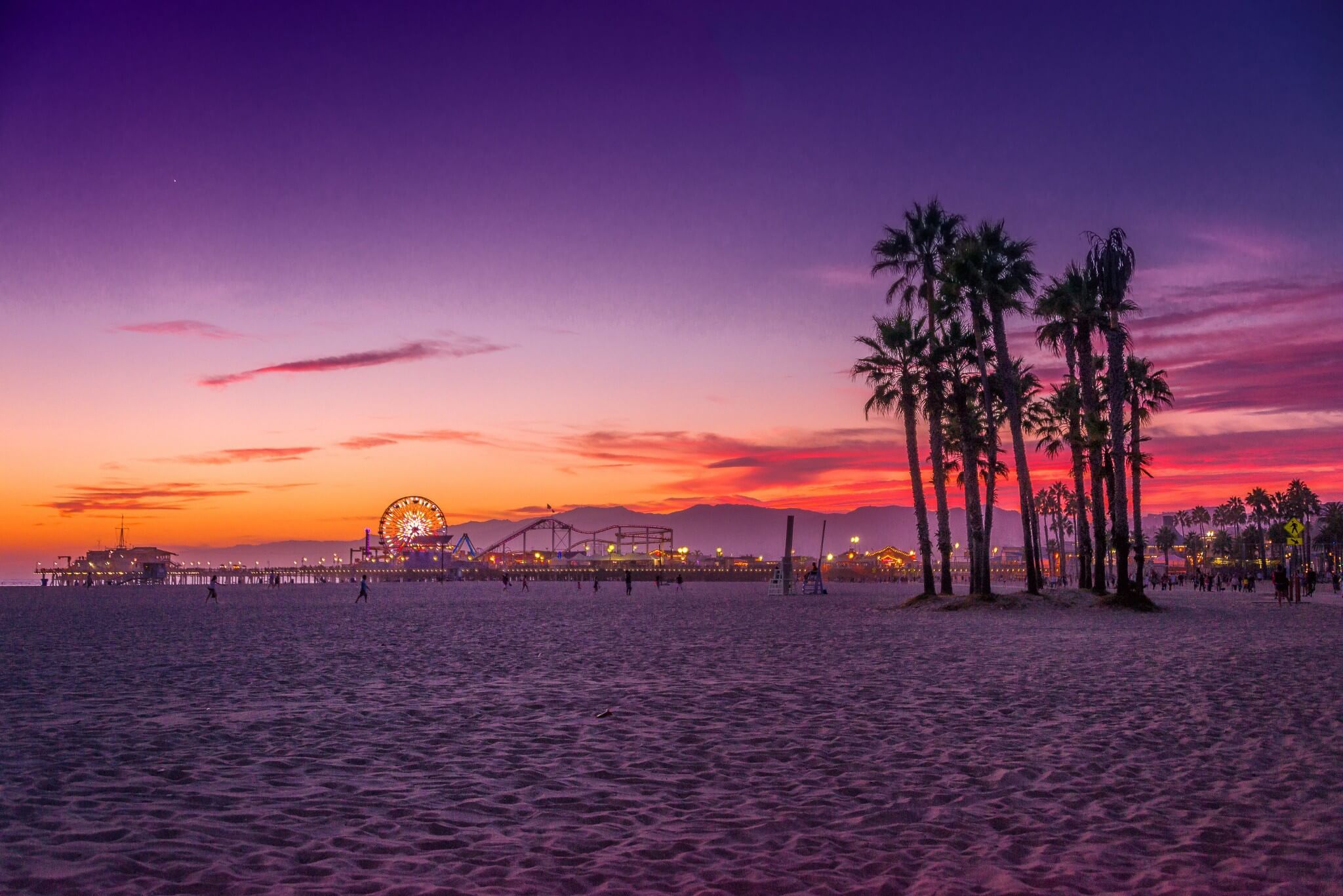 Venice Beach is the wonderful place for active rest or if you need calm relax. Here you could find entertainment your liking!
Tags: USA